Funeral Services: Captain Louis Martin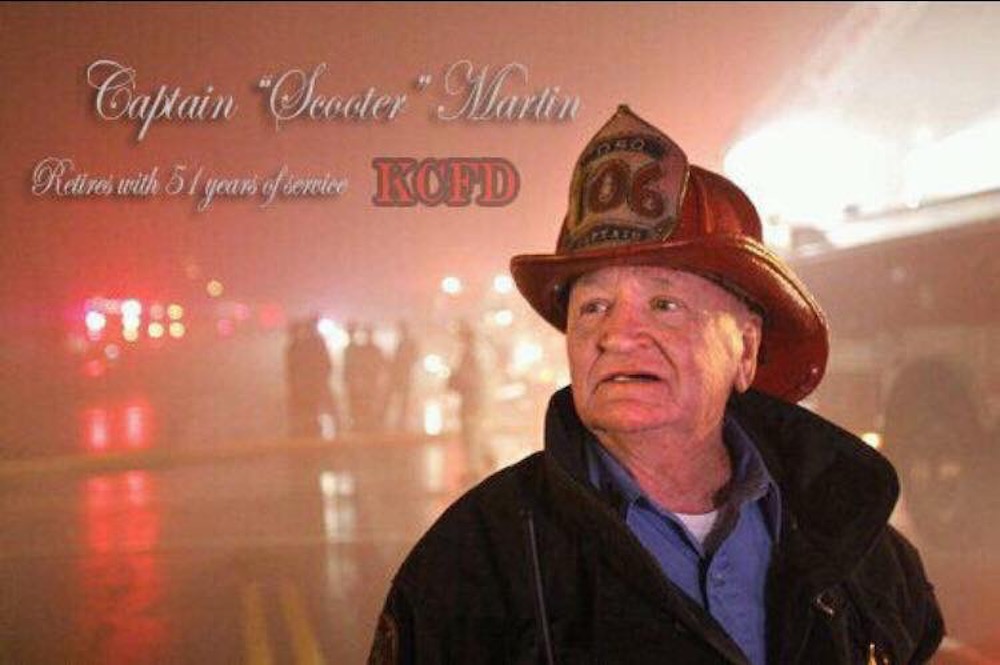 Graveside Services and Burial for IAFF Local 42 Active Retiree and KCFD Fire Captain Louis "Scooter" Martin will be held on Saturday, May 6, 2017 at 10:30 AM at Mt. Olivet Cemetery at 7601 Blue Ridge Blvd, Raytown, MO 64138.
A Celebration of Life will be hosted by IAFF Local 42 the next day on Sunday, May 7, 2017 at 1:00 PM at Gladden Hall, 6320 Manchester Ave., Kansas City, Missouri, 64133 (food and refreshments will be provided).